ABOUT John Caruso's
Team Automotive Repair Centre Inc.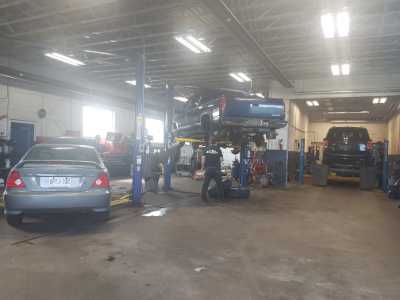 Since 1999, we have been serving the Sault Ste. Marie community. We get the job done and we don't just meet expectations; we exceed them. Our customers keep coming back because we're dependable, knowledgeable and pleasant to work with.
Our employees provide unmatched service, delivering top quality repairs for yourself and your family! Each employee is committed to personal service and is steadily attending training to keep up with the latest vehicle enhancments. Our equipment is always kept up to date to service all years, makes and models of vehicles. We work with multiple suppliers to deliver top quality parts that fit into your budget. In keeping with this desire, we're not satisfied with our work until you are.
Aside from our amazing staff, we take the time and care to make sure even the tiniest detail is managed, in every circumstance. There, really, is no other way.
Contact us today at 705-946-5110 to find out how we can help you. It's our pleasure!